Once a ticket has been raised you will be able to view it, along with any other raised tickets on the overview page.
You will be automatically directed to this page once a ticket has been raised, or you can navigate via the Tickets tab, selecting 'My Tickets'. You can also view tickets raised by your colleagues by selecting 'Company Tickets'.
Tickets will be displayed with the following information –
Ticket# – each ticket receives a number, allowing for easier management and retrieval, if required.
Title – this will be the title you gave the ticket, along with some of the text included.
State – Tickets   –
New (the ACE team has yet to pick this up)
Open (the Ace team have responded),
Closed Successful (your query has been resolved).
You can further expand any ticket by hovering over it, making sure it is highlighted, and clicking into it
The raised ticket will be displayed with the response beneath –
These tickets can be printed out if required via the printer icon –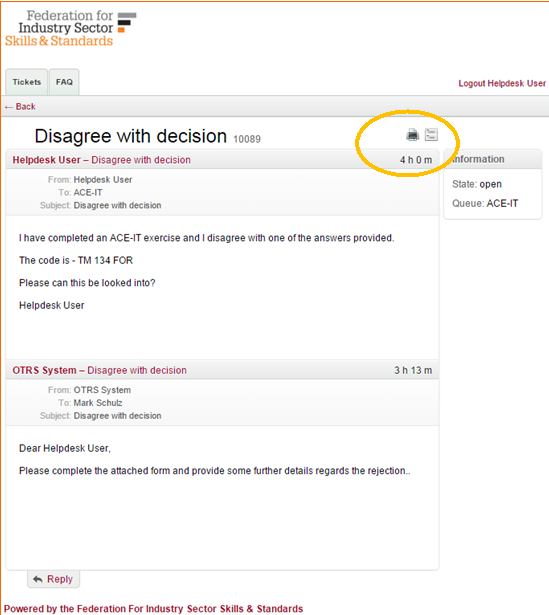 And you will receive the following print out similar to the one below –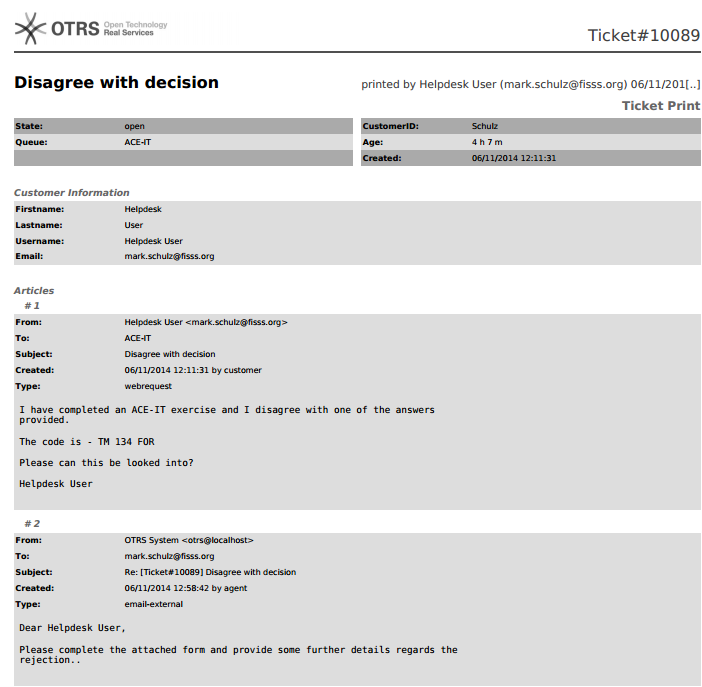 Posted in: 02. HELPDESK